Health Checkup
PREVENTIVE HEALTH CHECKUP PACKAGES
With your Permanent Voters Card, (PVC) you stand a chance to get 20% discount on all our body check-up packages if you visit any Everight Diagnostics branch worldwide. Many diseases can be nipped in the bud when diagnosed and treated early. All and sundry desire good health. Having this in mind, we have designed affordable Preventive Health Checkup packages suitable for you.
To view our different health check-up packages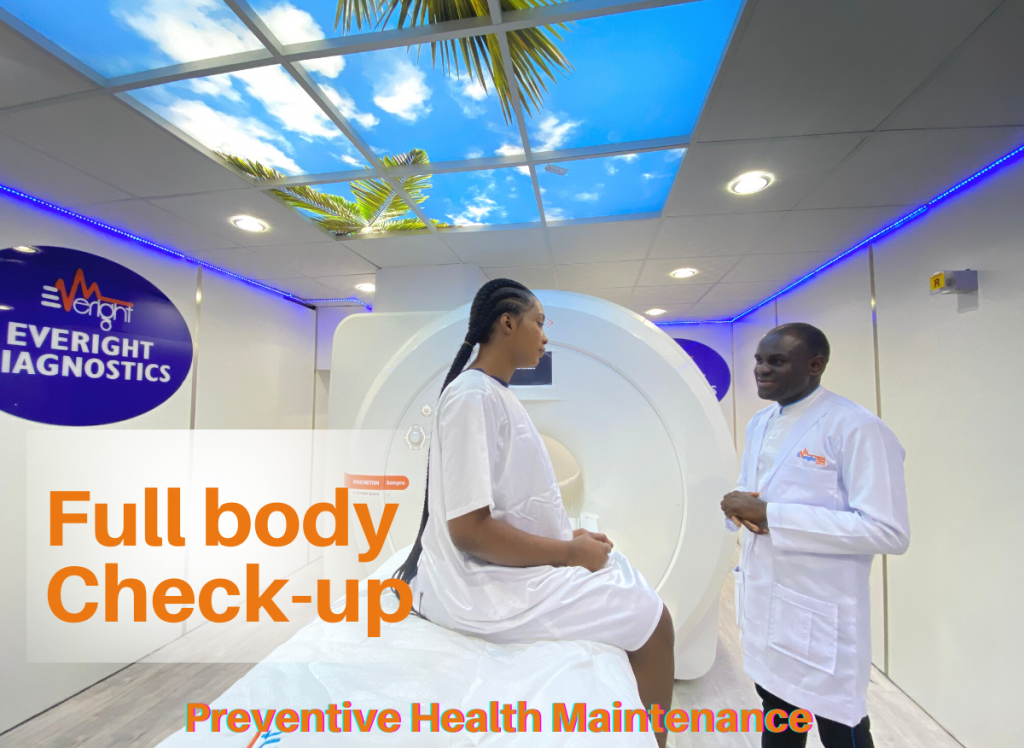 The 21st-century lifestyle is busy and stressful; habits such as consumption of junk foods, lack of organic food intake, poor personal hygiene, environmental hazards, excessive alcohol intake, unsafe sex, unsafe water, etc., all contribute to unhealthy living. This leaves you with the question: IS WHAT YOU EAT EATING YOU?
The fallouts of these lifestyles are the increased prevalence of illnesses such as diabetes, metabolic syndromes, cancers, mental health problems, heart and lung diseases, kidney diseases, bone diseases, neurological diseases, skin diseases, general weakness, etc.
Did you know that the kidney shows signs or symptoms only when about 75% of the kidney is damaged? Prevention of diseases is the most important phase of healthcare management. It entails regular health checkups for early detection of illnesses, risk factors, lifestyle, and dietary modifications. It is easier to treat any infection/condition detected at its earlier stages than at a later stage. HEALTH MAINTENANCE IS BETTER PREVENTIVE THAN CORRECTIVE.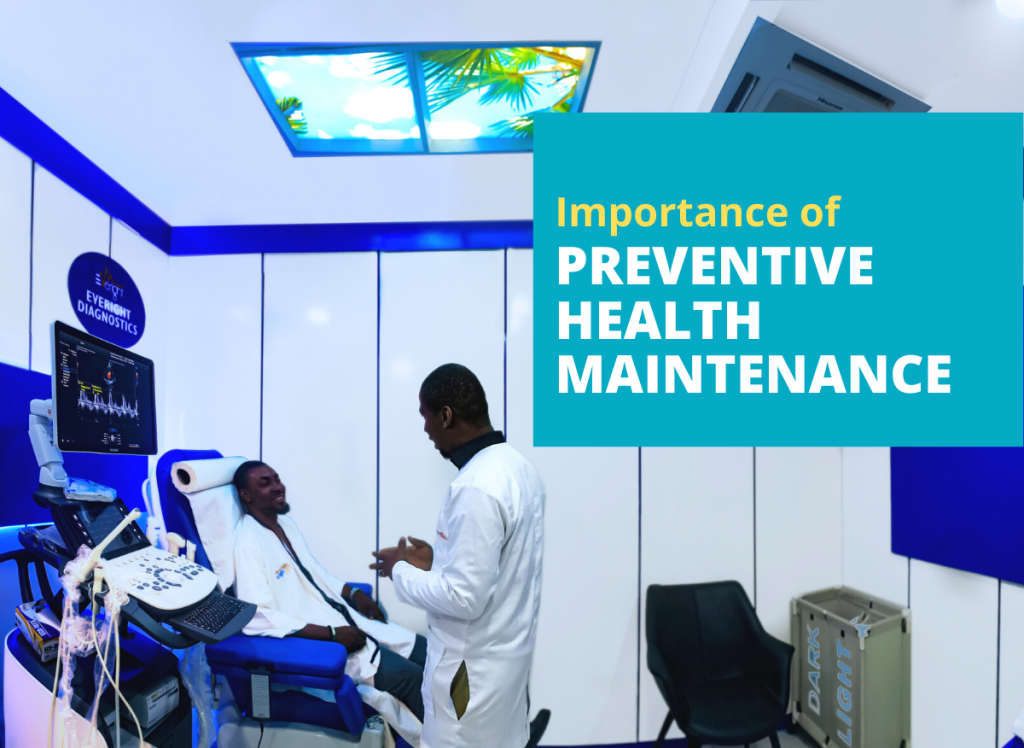 It engenders longevity: Part of Preventive Health Maintenance involves imbibing healthy habits like eating right, exercising, avoiding destructive substances like tobacco, alcohol, too much intake of sugar and salt, getting enough sleep, etc. DID YOU KNOW THAT YOUR LIFESTYLE CAN MAKE OR MAR YOU? Adopting healthy habits is an "automatic" defence against most illnesses and can give us a long, healthy, happy life.
It is a simple, less-expensive way to maintain optimum health: Treatment of infections at an advanced stage could be costly compared to treatment at an early stage; preventive health check-ups are therefore cost-effective and takes less time than corrective health maintenance as the money and time expended at the hospital away from the workplace, can be avoided.
It helps you avoid uncomfortable symptoms of illnesses: A disease detected while in its initial stage, has a better guarantee of accessible treatment and the patient gets a higher chance of full recovery. You feel more energetic, viable and healthy.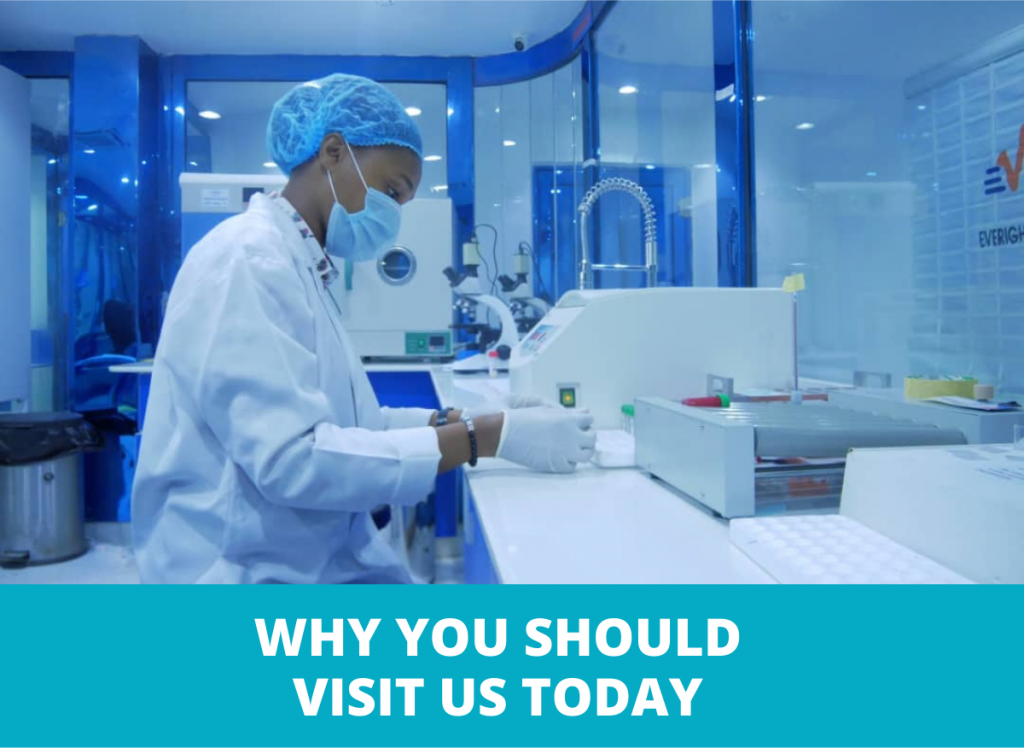 DID YOU KNOW THAT WHAT YOU THINK MIGHT BE ULCER PAINS COULD BE A SIGNAL OF AN IMPENDING CARDIAC ARREST?
Routine checks can reveal certain illnesses hiding somewhere in the body.
LIFE WITHOUT ROUTINE MEDICAL CHECKS IS LIKE DRIVING A CAR WITHOUT ROUTINE MAINTENANCE;  People often pride themselves in the fact that they have not undergone health checks for years; this is not advisable. That discomfort you suppress with pain killers might be more serious than you think.